Anyone in love with the pets feels it hard to leave the pets at home. This becomes really difficult when you are moving away from the city, for several days or weeks. In this case you would like to take your pet along so that it is safe and happy too. Taking the pet along is not an easy task. It is even more challenging as you need to comply with the rules regarding the animals that are prevalent in different parts of the world. The major challenges that you might have to address are as follows:
1. A NO to the pets
You would come across a number of lodging services that have a clear mention of the fact that no pet is allowed. Some airlines also discourage taking the pets along. If it is a short duration trave then prefer travelling in your own car otherwise choose the options that are pet-friendly. It would need a little research but once you have found the solution you would definitely love utilizing the option. In some airlines there is a special space to place the pets and you are not allowed to keep them along with you.
2. Limited breeds allowed
While travelling by air it is important to remember that some breeds are not travel-friendly. They feel uneasy and can cause problems for others while travelling. To avoid this chaos the airlines and the residential centres clearly mention that which breeds of a particular species cannot be brought along. These restrictions are generally based on the problems that the animals face. For example, brachycephalic dogs feel suffocated at higher altitudes. The problem rests with all the snub-nosed breeds.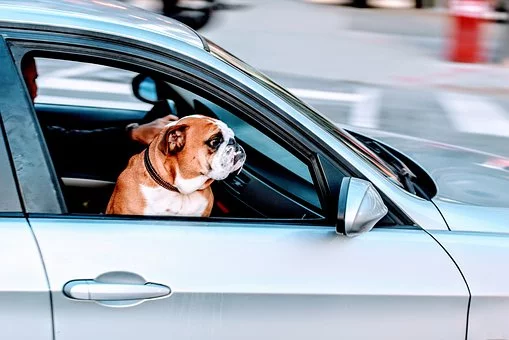 3. Environmental challenges
Not every pet is great for every weather. The same goes for the temperature adjustments and shifting during the flight. The part of the year, the time of the day and the weather all impact upon the pet habits. Many pets are too weather-sensitive that they cannot face these problems and fall seriously ill.
4. Allergic to sedatives
Many airlines gave sedatives to the pets that were on board. After some unfortunate events, this is now discouraged by airlines all over the world to use sedatives of any sort.
5. Mode of transportation
The kennels meant for daily routine are much different from the kennels that are used for transportation. The air travel kennels are sturdier, stronger and comfortable from the inside to let the pets feel safe, secure and comfortable regardless of the flight time.
6. Proper documentation
It is a must to complete the paper works much before the actual flight. The airline needs to be informed and directed. The airlines are often concerned about the health conditions of the pets and need proper documentation/ certification to prove their fitness. If all the necessary details are not provided in time it is quite possible that you would have to drop the plan of taking the pet along with you.