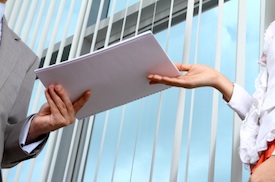 There are different professional accomplices that are prevalently present and actively involved in the commercial field work. All of these are assigned jobs of different levels and severities on the basis of which they maintain the balance in their professional activities. One such scenario revolves around collection agents and process serving that are directly in relation and thoroughly in touch with businesses and their regular customers. These personals are involved in the planning, execution and collection processes. Like in case of plan development, money investment, distribution to customers, debt supply, identification of debt location and lastly but most importantly the debt collection, are the many stages where these agents are practically found. On the other hand, skip trace is referred to the procedure that is carried out to identify the location, whereabouts and activities of a particular person or group. An authorized skip tracer is the one that conducts this entire investigation to create notes and maintain record about a personality. Such type of tracing is quite common in professional and commercial field.
Collection agents
Like many different commercially appointed as well as governmental officials, there are special personals which are designated and assigned with job of money or debt recovery. These are called as collection agents. These directly supervise and mediate the money division by different businesses and commercial sectors and manage the supply of debt to their directly in relation customers. However, the main concern of collection agents is to look over the debt payments done and debt restoration processes from the customers.
Collection agents must be powerful in engaging people. He should be excellent in communication skills and have convincing power. These negotiating talents can markedly help the agent in money and debt related issues. In order to have more in-depth hold on their job, an agent with more understanding of technology is more favored and potentially trustworthy.
Skip trace
A process which is normally a common part of commercial, industrial, domestic and public sector activities is of skip trace. As the name suggests this procedure involves the tracking, identification and locating of a person's exact whereabouts as well as his daily life routine. Mainly skip trace is usually done over people that are usually out of access and are difficult to find, thus, this act can significantly help in extracting the most accurate and relevant information about him.
The responsibility of skip trace is allotted to the individual who seems to be sharp, trained and is quick in collection of personal, professional and deeply hidden information. Arenas like real estate, political parties, law firms and criminal law, investigation and detection departments are incomplete without the recruitment of tracing facilities.
Conclusion
Collection agents are the professional in-field workers that are given the authority to manage the money transfers and transaction in form of debts along with the subsequent debt collection and recovery. Skip trace is the act by which information about the activities and practices of a person can be attained in an official manner. For more information, please log on to https://coastalmercantile.com.au/debt-collection-melbourne/.