Hosting an event is not an easy job and can certainly become a mess if you are not sure of what you are doing. Most people want to cater as many people as possible when they host an event, however, most of the times they are not ready for the crowd. Usually most events go for the option of tickets as an entry pass to determine whether the guest is eligible to enter or not. Checking tickets is not only time consuming but usually people lose their tickets or it gets crumbled somewhere inside their purse and wallets, or even completely lose them. Which is why, the better substitute for tickets in events is the use of custom wristbands.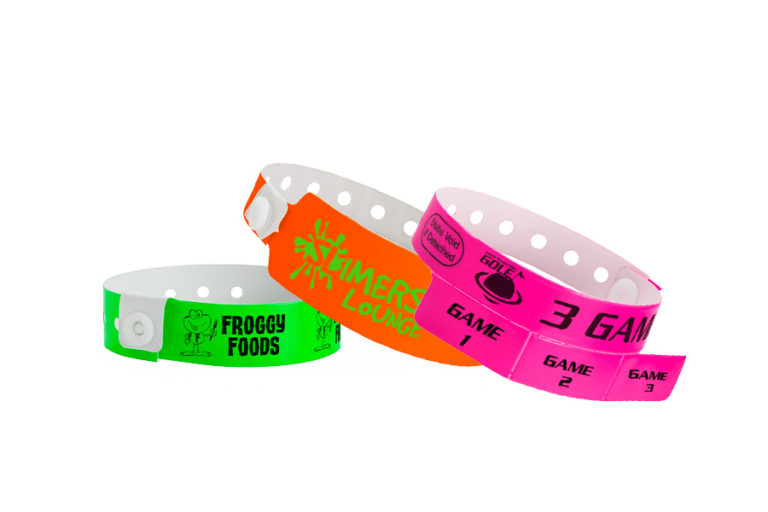 Identification of guests and team members can be a bit difficult when you are using tickets. Moreover, those guests which have special VIP access and are allowed backstage can also be hard to identify. Which is why in this article we will discuss some benefits of custom wristbands and that why you should use them in the next event you host.
Promote Efficiency
If you are hosting a largescale event then it can be a bit difficult to manage everything at the entrance. The last thing you would want is the entrance to be crowded with people just because one of the guests is having difficulties finding their ticket. Which is why, one of the most efficient solution to this problem is to save yourself the hassle and use custom wristbands for identification. You can provide not only the guests but also the team members these wristbands so you are able to identify the person and verify easily that which guest may belong to which ticket class.
Durability
Apart from avoiding bottlenecking your entrance, these custom tyvek wristbands are known to be incredibly durable. Once they are one someone's wrist you can rest assure that regardless of how much pressure the guest applies they will not break. Only the management can take them off at the time the guests are leaving, so you can rest-assure that you will not have to worry about anyone exchanging these wristbands.
Promote your Brand
One of the best way to promote your brand in an event is through the use of custom wristbands. You can get the name of your company printed there. Not only will the bands help you with managing the guests, but also provide you some offline marketing.
If you are hosting an high-profile event anytime soon that you expect to be crowded, then custom wristbands are the best option you have out there to ensure that the guests do not have to wait too long at the entrance and are able to enter in minimum time.